New Year, new products!
A New Year is all about trying new things and with so many new beauty products coming out every day, it can be difficult when knowing what to buy.
Here are our best must have products for January 2018...
This eye cream is super hydrating for under your eyes. This rich and creamy treatment is also amazing to wear before concealing if you get dry skin

This lip balm is a must have in winter! Especially if your lips are in serious need of moisturising. Plus it smells amazing. Whats not to love? Top tip - apply before liquid lipstick for super smooth application.
3.) Alterna Caviar Rapid Repair Spray
This product works so well for adding shine and smells so good, can be used as a hair perfume. This spray also includes tonnes of vitamins that can help reduce damage and add moisture.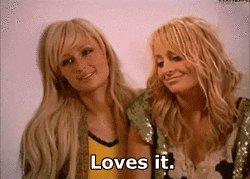 Each Lip Contour Kit consists of a matching duo of a creamy lip liner and matte liquid lipstick so pigmented that a flawless lip look is yours in seconds. With this bundle you can get all 4 Lip Contour Kits for the price of 3 and save £22!
This product is amazing when dealing with spot prone skin or have acne scars. As well as uncloging the skin and tightening pores it can reduce marks from previous breakouts.
6.) Thick & Fast™ HD Mascara


I love this mascara! It's super thick but doesn't get clumpy like alot of other mascaras do. It also stays put all day and is totally waterpoof!