To some people it's just another weekend, to others it's the biggest fashion event of the year. So grab your bohemian crop tops, short shorts and flower crowns and lets look in awe at our favourite looks from this years Coachella festival.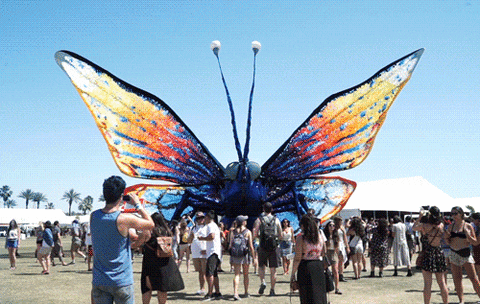 1.) Model and beauty queen Olivia Culpo

Olivia is dishing out some serious bohemian/ western vibes with a cute crochet dress and fedora hat. She also rocks some perfectly chiseled cheekbones along with a flawless complexion. You can achieve this flawless makeup look with our Contour Original contour kit. Consisting of 6 super creamy, pigmented shades our contour kits can conceal, highlight and contour any skin tone.


2.) Vanessa Hudgens

The self proclaimed Queen of Coachella was back again and didn't disappoint! With a beautiful floral maxi dress and golden tan Hudgens still holds the title.
To achieve this bronzed look use Contour Rocks.
These versatile bronzing rocks can achieve the ultimate golden glow with just one sweep.
These bronzing rocks can also be used for contouring to add definition to cheekbones.You can build the rocks from a highlight to a bronzer by gradually applying the product with a fluffy brush.
3.) Leigh-Anne Pinnock
We are loving Leigh-Anne's simple but stunning makeup look. Her use of pink eyeshadow teamed with a winged liner gives a beachy fresh faced finish. For a touch of glamour she has also applied a red lip. You can create this look by using the Aphrodite eyeshadow palette with shades Timo, Xenia, Xeus, Ares and our Lip Contour Kit in shade Vegas.
Honourable mentions
Beyonce - For the first headline of the weekend she wore 5 amazing custom outfits inspired by Queen Nefertiti and nailed it!
Elsa Hosk - The definition of pretty in pink!

Alexis Frasca - You can't have Coachella without glitter and French braid hoops... it's the law!

What were your favorite looks from the festival?
Also remember to tag your festival makeup looks #contourcelfie to have the chance to be featured on our Instagram page.