Do we ever stop treating you Contour Queens?! The answer to that is no. Why? Because you deserve it, obviously!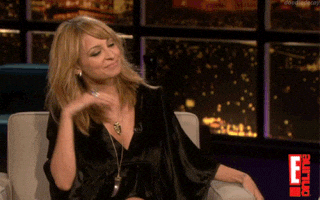 If you check out our latest must-haves page on our website, you can see our latest offers and deals on amazing products!

One bundle we are currently obsessed with is the Prep & Set package. If you want your makeup to last all day and night (who doesn't) then you NEED this bundle in your makeup bag.

The set includes:
The Base primer - This makeup primer is essential to any makeup routine. This primer smoothes out the skin, with a light and silky texture, with a matte finish. To apply this product, just take a pea sized amount and apply all over the face.

All Day Spray - This makeup setting spray gives your makeup a flawless matt efinish thats set to last all day. To use this setting spray shake the bottle well, then hold a few inches away from your face and spray 3-4 times.
Another offer we are loving is the Contour Creation bundle. This bundle consists of a large contour kit and two makeup brushes.
These cream contour kits include 6 highly pigmented, blendable shades perfect to create any glamourous look. There are two shades of contour kits to choose from. Contour original is best suited to warm, tanned and dark skin tones. Contour 2 is perfect for cool and pale skin tones. The makeup brushes included in this offer are the sculpting and blending brush. The 01 Sculpting brush is amazing for applying your contour makeup. The narrow shape of this tool makes it easy to focus on certain areas of your face. The 14 Blending brush is a small stipling makeup brush that works wonders when blending your makeup to a perfect flawless finish. Remember to keep your makeup on lock down with your makeup setting spray and you're good to go!
Our favourite video on the week is by @sarahshireen
 Firstly, she uses the Contour Rocks as eyeshadow before applying her contour makeup. Sarah uses the Contour 2 palette and applies the darkest shade along her cheek bones, the top of her forehead and down the sides of her nose. She then uses the lighter shades under her eyes and forehead and blends using a beauty sponge and blending brush. She then uses our Spotlight highlighter palette in shade verve and completes this beautiful look by using our makeup setting spray.